Review of the 1st edition of the Competition "Human Rights, Social Cohesion and Me" for high school students in the Central African Republic
Du 14 au 16 février 2023, le CEJA, en collaboration avec le Ministère de la Justice, de la Promotion des droits humains et de la Bonne gouvernance et le Ministère de l'Education nationale centrafricains a organisé le premier Concours " Droits de l'homme, cohésion sociale et moi" à l'intention des lycéens et lycéennes de la République Centrafricaine. Celui-ci a réuni 8 grands lycées de Bangui la capitale et s'est déroulé sur 3 jours. Les épreuves éliminatoires ont eu lieu le 14 février 2023 aux lycées de Miskine et Marie Jeanne Caron, les demi-finales se sont tenues à la Cour d'appel de Bangui le 15 février 2023 et la finale s'est déroulée dans la salle d'audience de la Cour Pénale Spéciale en présence du Vice-président, des juges internationaux et centrafricains ainsi que le Chef du bureau Suisse en Centrafrique. A l'issue de ce concours, le trophée de "Championne des droits de 'homme" a été remporté par le Lycée technique de Bangui .
Il faut noter que les finalistes auront à effectuer une visite d'échanges avec les jeunes en Suisse et assister à la session du Conseil des droits de l'homme.
Tous/ toutes les participantes se sont vu.es décerner le titre d'" Ambassadeurs et Ambassadrices des droits de l'homme" pour agir dans leurs établissements scolaires respectifs, mais aussi dans les différents quartiers des arrondissements de Bangui.
Le concours a eu un très fort écho favorable de la part des autorités nationales, académiques et de la population qui ont exprimé le voeu que cet évènement soit régulièrement organisé sur l'ensemble du territoire national.
Le rendez-vous est déjà pris pour la seconde édition en février 2024 durant la Semaine de l'enseignement…
The video of the preselection
Special Issue CEJA Central African Republic RND
Final video of the event
Interview with Dr. Ghislain Patrick Lessene on the motivation of the oral argument competition held from 14 to 16 February in Bangui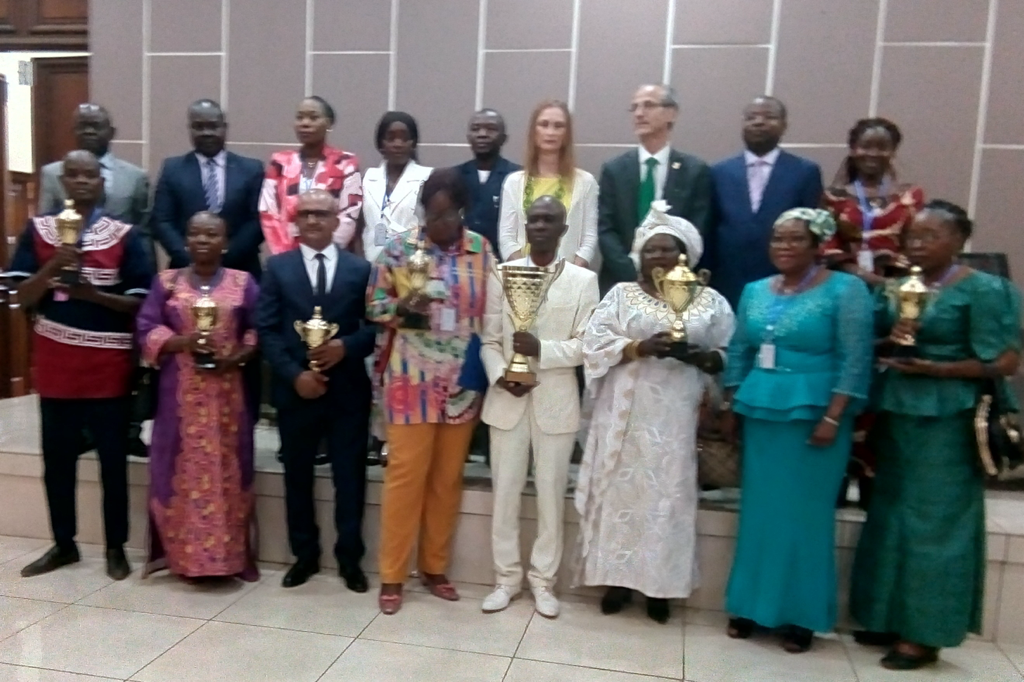 Dr. Ghislain Patrick Lessene, Coordinator of the Centre for African Legal Studies, is the guest of the Guira Radio Week. Her interview with Martial Vermond Rock Koumangbi focuses on the motivations of the plea competition held from 14 to 16 February in Bangui for high school students from eight high schools.